Jeremy Stuart – Director/Producer/Editor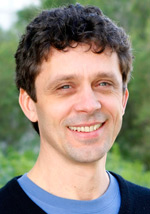 As an editor, Jeremy's involvement in the television and film industry has spanned over 20 years. He has worked on hundreds of music videos, commercials, and corporate projects, as well as award winning documentaries and short films.
Some of his clients have included National Geographic, Yamaha, Virgin America, Sony Playstation, Dave Matthews Band, Acura and Peoplesoft. He currently works for Lucasfilm as an editor/producer and post-production supervisor. You can see more of Jeremy's work on his personal website: www.jeremystuart.com. Jeremy is also a homeschooling parent.
Dustin Woodard – Co-Producer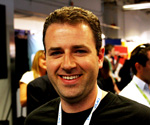 Dustin is both an accomplished web marketer and filmmaker. He's spent over a decade implementing progressive web market strategies for companies like Allrecipes, Wetpaint, HBO, Showtime, Fox Entertainment, HTC, Intuit, T-mobile, and the Discovery Channel. Dustin is a judge for the Webby Awards and frequently speaks at large web-focused conferences. Though newer to filmmaking, his first movie, Unseen Abilities, took home the Audience Award at the Ellensburg Film Festival, plus he recently started creating national TV Commercials for the likes of LEGO, Hot Wheels, Discount Tire, Dell, Sony, and others. Learn more about Dustin at www.DustinWoodard.com.
Billy Marchese – Cinematographer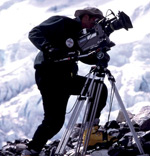 Billy's Film and Television career has spanned over a 20 year period. He began his career as a camera assistant on feature films. commercials and music videos working with Cinematographers, Barry Sonnenfeld and Bill Pope.
Billy transitioned early into the role of cinematographer and began Directing shortly after. In 1999, Billy and his newly formed company, DezArt Cinematic Inc. was awarded a job of a lifetime – Beyond the Summit, narrated by Sharon Stone. Billy directed and lensed the award-winning documentary that aired on both The National Geographic Channel and PBS. Since BTS, Billy has shot and directed many outstanding programs for clients that include TLC, National Geographic, Discovery, PBS and the BBC. See more of Billy's work at DezArt Cinematic.
Roy Robles – Cinematographer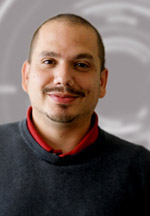 Roy Robles has worked on film and video production for over 10 years. He currently works as a video producer for a non-profit in Oakland, documenting stories for the California community colleges.
Roy is also accomplished in woodworking, maintaining his own shop, and producing furniture and decorative wood art for a range of private clients. Roy has taught vocational woodworking at Laney College in Oakland and has also taught woodworking in a K-5 after school enrichment program. See more of Roy's work at www.RoyRobles.com
Jonas Friedman – Composer

Jonas Friedman is an innovative composer and music producer of sound tracks for feature films, television, video games and national events. His emotionally driven scores immerse the audience in a unique world of sound styled by orchestras, acoustic instruments, audio manipulations and ambient sound design. He has worked on projects for Academy and Emmy Award winning directors and producers and scored for various production companies all over the world including the United States, Canada and United Kingdom . Jonas has also collaborated in some of the most elite recording and production facilities in the world with other Grammy and multiple Emmy Award winning composers all while making a name for himself as a professional, quality driven artist.
In December of 2011 Jonas was asked by award winning director Nick Forte to score to his film "Eleven – From WWII To Present Day", that premiered at the GI Film Festival and was later broadcast on TPC. The success of the film and Jonas's score opened several more opportunities for Jonas including scoring Forte's upcoming feature length documentary "The Shall Live" (which features two time Academy Award winner Kevin Costner) and the award winning feature film Brilliant Mistakes.
In the summer of 2012 Jonas was brought on by Grammy and four time Emmy winning composer Brian Keane to do the musical sound design for the score on Barry Levinson and Tom Fontanna's television series Copper. The BBC America series aired in June of 2012 and was the highest rated premiere in the networks history. www.jonasfriedman.com
Mardi Norman, David King and Daniel A. Murphy – Associate Producers