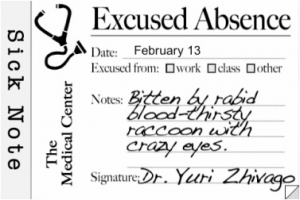 Many schools are back in action, but we're not letting homeschoolers off the hook. We'd like to issue an unexcused absence notice to many families who haven't seen Class Dismissed yet. In all fairness, some of these may be excused absences. Perhaps they don't like to buy DVDs of movies they haven't seen. Perhaps they live in a country where DVD shipping is unreliable. Maybe they don't even have a DVD player.
To remedy this situation, we're excited to announce that:
CLASS DISMISSED IS NOW RENTABLE!
The best part is, you don't have to drive down to the movie rental store (do these even exist anymore?). To rent Class Dismissed, simply visit rent.classdismissedmovie.com. Once you rent it, you'll have three days to watch it.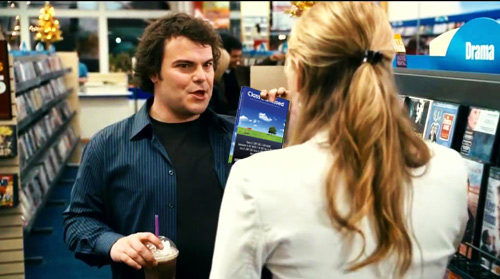 Our hope is that you'll enjoy it so much that you'll still want to own a DVD copy. Or, even better, host a screening of the movie for your group or community.
So no more excuses. If you haven't seen the movie yet, the movie is now available online, at your convenience.
For those who have seen the movie, we are excited to share in-depth extended interviews with you. If you'd like to hear more from experts in the movie like Blake Boles, Diane Flynn Keith, Jerry Mintz, Dale Stephens, Lisa Nielsen, Sandra Dodd, Linda Dobson, Pat Farenga, and Laurie A. Couture, check out the 6+ hours of extended interviews.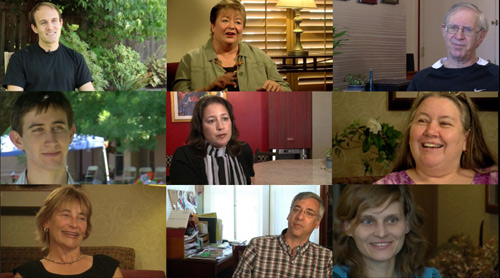 Thanks again to everyone for helping to spread the word about the film. With no distributor, we are really relying on people sharing the film by word of mouth. If you know of any non-homeschool families who are struggling with school that might benefit from the alternative approaches shown in this film, please share the rentable link to them as well.
Image disclaimer: The Jack Black photo does not imply he promoted Class Dismissed in a video store back in the 80s, nor does he necessarily endorse the alternative education methods shown in the movie (though if he's anything like his role in School of Rock he may).