As I type this, the Unschooling Summit interview of our Director, Jeremy Stuart, is underway. Included in the PDF emailed to summit attendees is a tip on how to receive credit on the website and in the film credits via the donation button on the upper right corner of this site.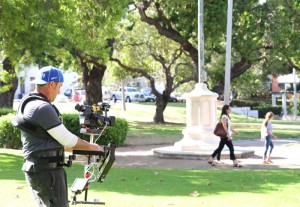 Last week we were in LA filming the family for a 2nd time. The shoot went very smoothly. For the first time we got to spend time with the father of the two girls, plus had a great in-home consultation with Michelle Barone who happens to live nearby.
As expected, the story continues to unfold. We're looking forward to a third shoot in about a month, which will be interesting as traditional school will be out of session.